Chaparral Boats for sale Kansas City, MO | Jet Boats, Cruisers, Ski Boats
Chaparral is US #1 Selling
As reported from Statistical Survey Co. last month, Chaparral boats has been named the #1 selling fiberglass boat in the United States. For 3 consecutive years Chaparral has held the #1 ranking in US. Blue Springs Marine wants to thank all our Chaparral customers for their loyal support of Chaparral over the last few years, as they enjoy their time on the water in their new Chaparral. [read more]
NEW Chaparral 2019 VORTEX Jet Boats

These boats will have a nationally advertised price starting at $38,895 including trailer plus F/P. The Chaparral Vortex jet boats were a HUGE HIT at the recent Kansas City Boat Show! We are excited to report sales of these beautiful new Vortex boats are HOT! Stop in TODAY and take a look for yourself. To read the boattest.com review and information on the all new Vortex jet boat's from Chaparral.
2019 Chaparral 21 H20 is Now In-Stock

The NEW 21 H20's were our best sellers for 2014, 2015 and 2016. The 21' H2O is a perfect bowrider if you are looking to step up in size, or just needing to get a new boat with a little more room for the whole family. This boat is completely Lake Lotawana, Raintree Lake and Lake Winnebago approved, at 21' and 3100#. This new model Chaparral 21' H20 starts from $36,595.00+F/P and options. We currently have the sport and ski/fish models on our showroom floor.
SHOP CHAPARRAL INVENTORY »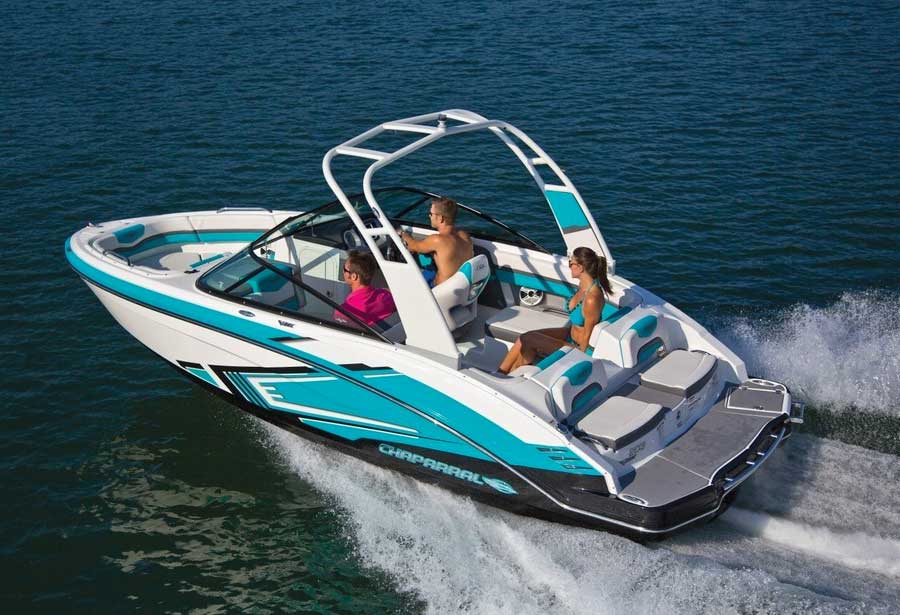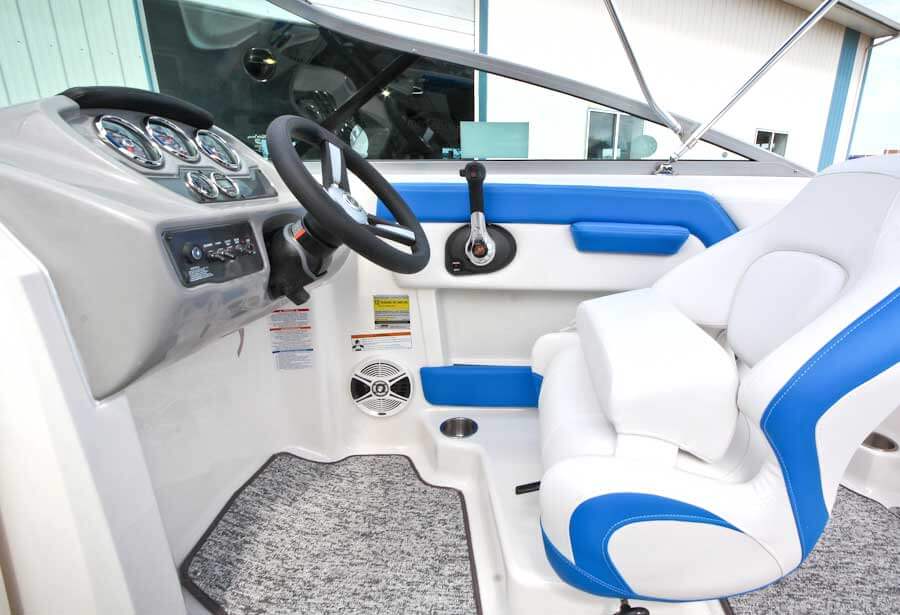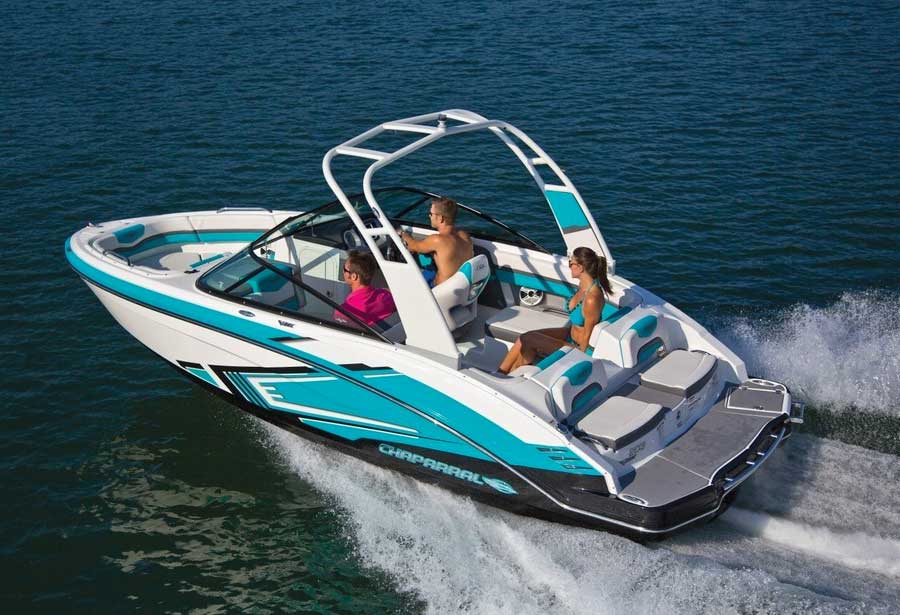 ---
Chaparral Boats
Blue Springs Marine is proud to represent Chaparral boats.
We are offering the Chaparral SSI Wide Tech, SSX deckboats, Sunesta deckboats, Vortex Jetboats, SSI cuddy cabins, and Extreme Wide Tech ski boats.
Chaparral is a leader in the boating industry...now for over 50-years. They are a debt-free company with the strength and stamina to remain so for years to come. In an ever changing marketplace, Chaparral will be there to support you and Blue Springs Marine with warranty, parts and service for your boat. Chaparral is publicly traded on the NYSE under the ticker MPX and also produce Robalo offshore boats. Their core ownership and management team has been there since day one making them well positioned to maintain thru tough economic times. In today's boating industry, choices for quality brands backed by solid financials and management expertise are harder and harder to find.Chaparral boats and Blue Springs Marine are your choice for quality, top of the line, fiberglass boats.
Blue Springs Marine's Current Inventory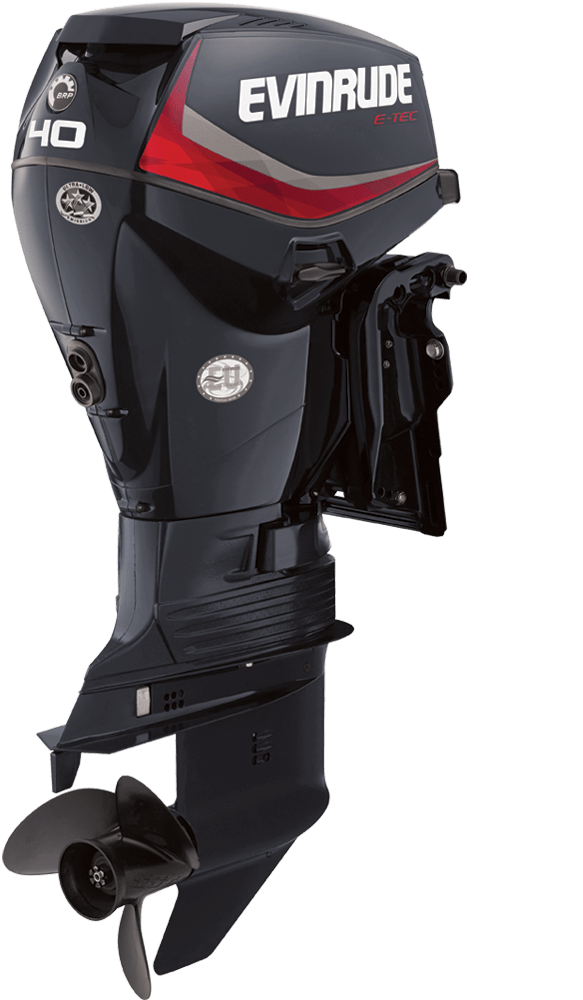 Stock #:
E18-37
Status:
AVAILABLE
Location:
Blue Springs Marine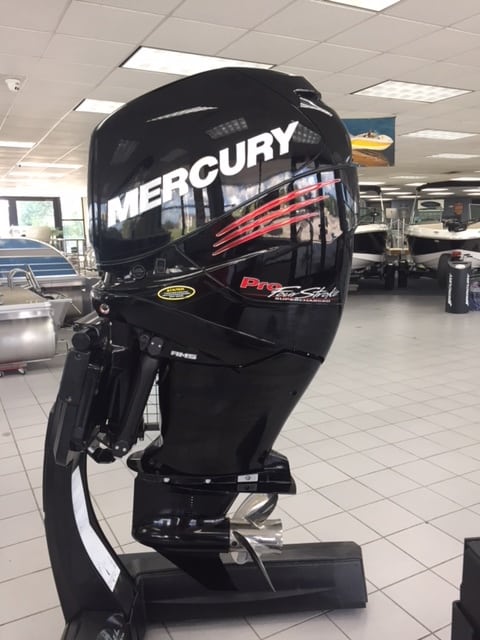 This motor is new, never ran. Comes with digital Verado controls and stainless prop for a tri-toon. Ready to install and go!
Stock #:
E18-29
Status:
AVAILABLE
Location:
Blue Springs Marine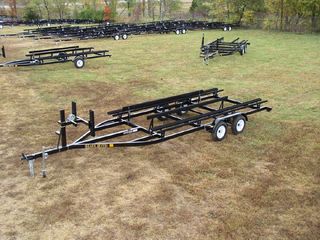 22' PONTOON TRAILER Take your pontoon from point A-B with confidence that your Bear Trailer will get you there. Fits boats up to 24' length overall. 2"ball and flat 4 electrical makes for an easy hook-up.
Stock #:
BSC-7
Status:
AVAILABLE
Location:
Blue Springs Marine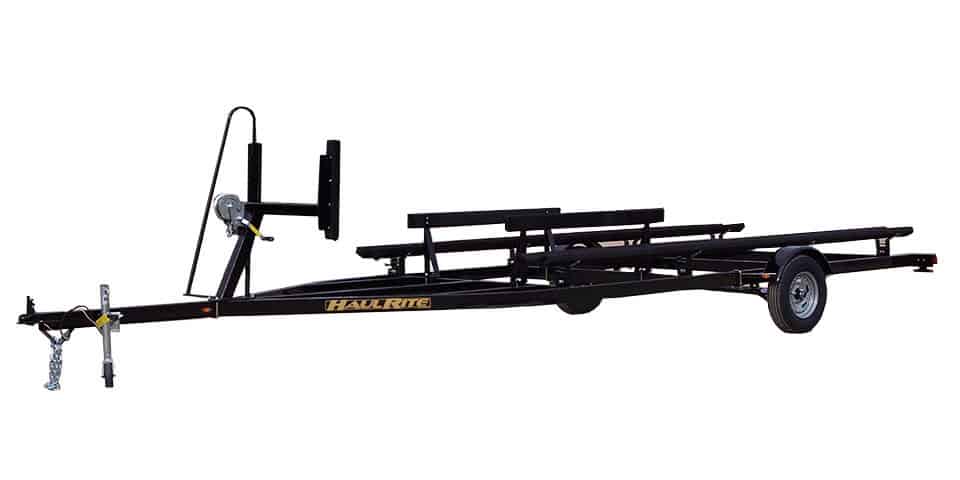 This unit is a new single axle pontoon trailer with deluxe bow-stop and ladder. It is standard with 13" tires. This trailer can hold a 18'-20' pontoon.
Stock #:
T18-22
Status:
AVAILABLE
Location:
Blue Springs Marine