Chaparral Vortex Jet Boats For Sale
A Chaparral With Jet Power
With quicker planing times, more midrange punch, and a fantastic top end you cannot go wrong with a twin engine Vortex Chapparal jet boat. You can enjoy wakeboarding, tubing, or just flying across the water to the fullest with this boat.
Intelligent Neutral and Reverse

With new intelligent shift and throttle, you cannot go wrong. This brings electronic control to what used to be mechanical. This allows for extremely quick adjustment to the neutral position. The iNR delivers smooth and predictable deceleration when going in reverse as well.
Closed Loop Cooling/Lateral Thrust Control

Because of the closed loop cooling system your engine will be running at a constant temperature with clean coolant. This prevents over heating and ultimate corrosion protection. Lateral Thrust Control gives the driver pinpoint control, other systems use ineffective methods that end in frustration.
SHOP CHAPARRAL VORTEX INVENTORY »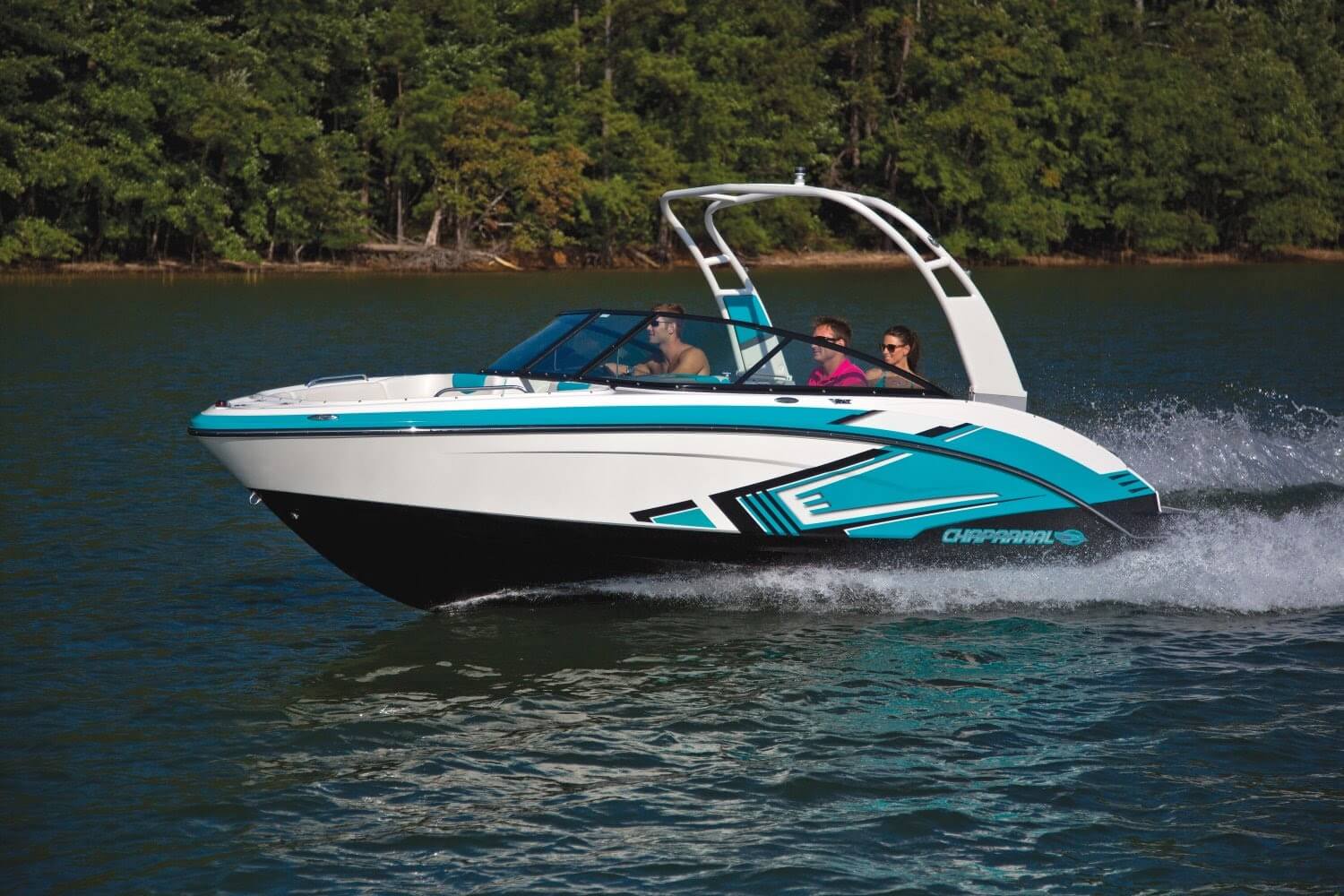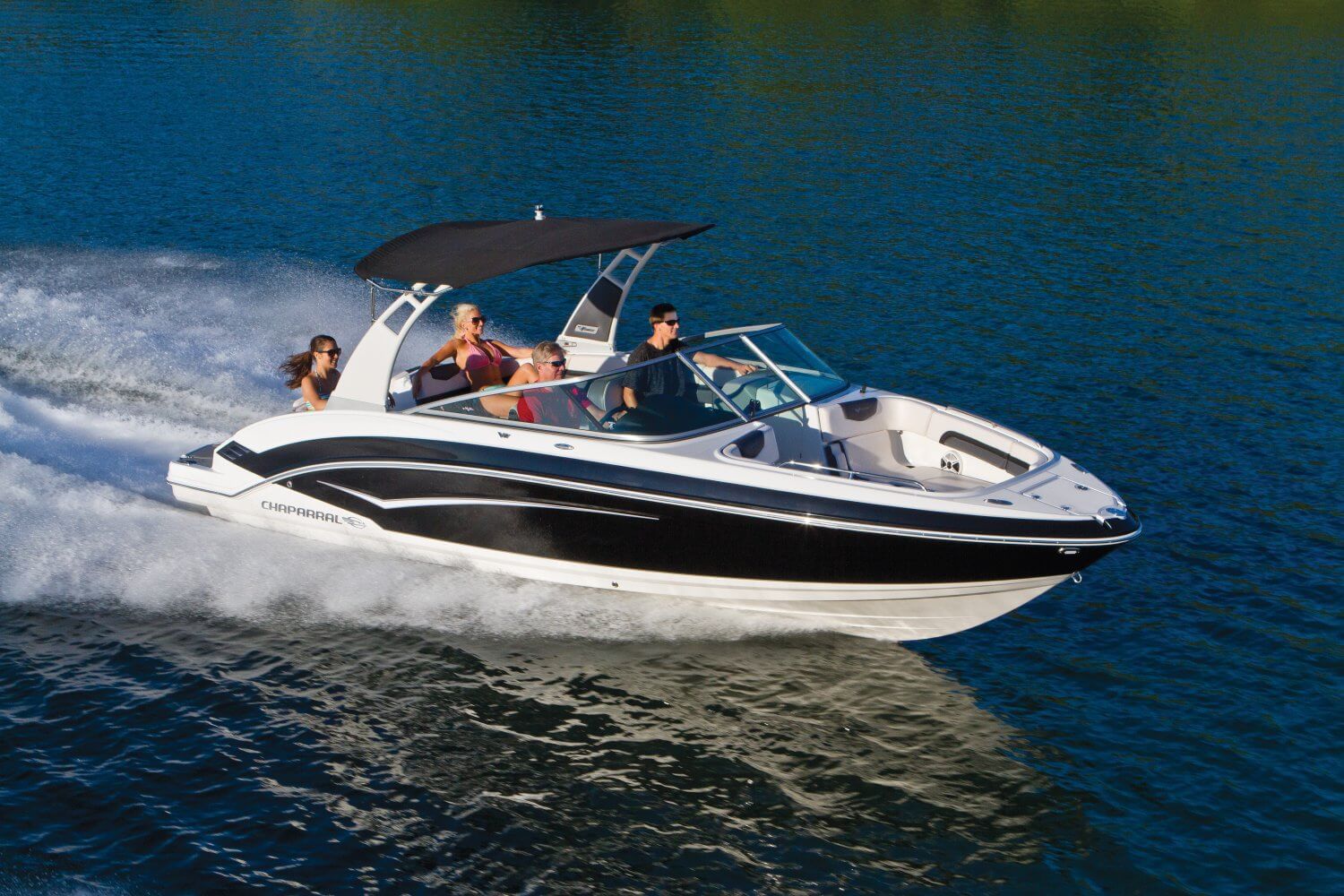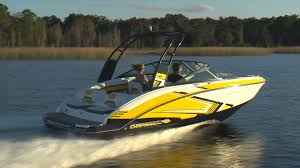 Come check out one of the most impressive new boats this season! The Vortex by Chaparral is described as "a Chaparral with jet power" and it certainly lives up to its name!
At Blue Springs Marine we offer a great selection of 2019 Vortex's for you to choose from.
Why Vortex?
Vortex boats has many features that will make the jet boating experience unlike anything you have ever felt before. For starters, it has lateral thrust control that is very safe for shallow waters and makes docking a boat way easier than it should be.
Here are some other features of the Vortex that make it a must have for any jet boat fan!
- Computerized driving aids that come standard, and an option to upgrade to a touch screen control system.
- Aerial Surf Platform that is built in for maximum fun on the water 
- Intelligent shift and throttle (iNR) brings electronic control
- Giant Horsepower advantages over other similar jet boats
Come check out Vortex at Blue Springs Marine today or shop our boats below!
---

Chaparral put all the knowledge we've learned about boat building in the last 50 years into the 223 VRX. The end result is a family jet boat that's priced right, built right and exactly right for you. Twin engine performance creates a quick...
Stock #:
B19-53
Status:
SOLD
Location:
Blue Springs Marine

VRX PACKAGE- LIME GREEN COCKPIT INTERIOR COLOR- LIME GREEN RAPTOR-COATED FOLDING ARCH TOWER BLACK WITH CANVAS TOP MOORING COVER STEERING WHEEL UPGRADE AFT CENTER COCKPIT SEAT AND BACKREST STORAGE UNDERNEATH PORT DASH PREMIUM BUCKET S...
Stock #:
B19-50
Status:
AVAILABLE
Location:
Blue Springs Marine