Sylvan Pontoon & Tri Toon Boats For Sale
2019 Mirage Series Pontoons Upgrade
With the popularity of the Mirage Series from Sylvan over the last few years, they have upgraded them to include a new style helm and deluxe helm in the LE series models. Now all models of the Mirage pontoon series will have weave flooring on the rear of the pontoon. They have upgraded all the vinyl in both LE and non-LE models as well. 
2019 Sylvan LE-S Interior Upgrade
All seating will be pillow-top styling in LE and non LE models, which was an upgrade in past years. The first is their LE-S interior. This will have light grey vinyl seating with grey accents and charcoal carpet.
2019 Sylvan Non-LE Interior Upgrade

The second package is their non-LE option package for the Mirage pontoon series. This model will styled like the LE-S furniture, but will be a tan with accent color to color match the boat fencing.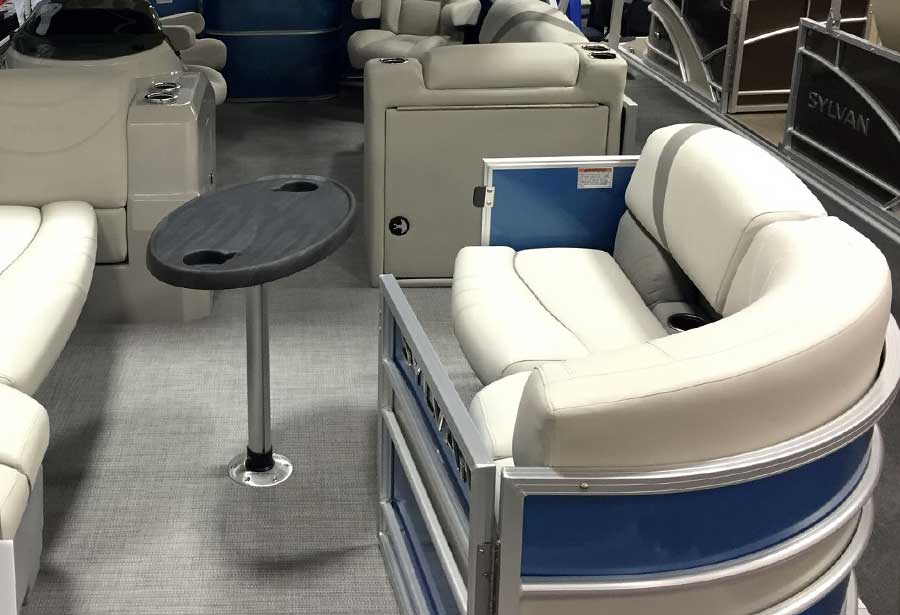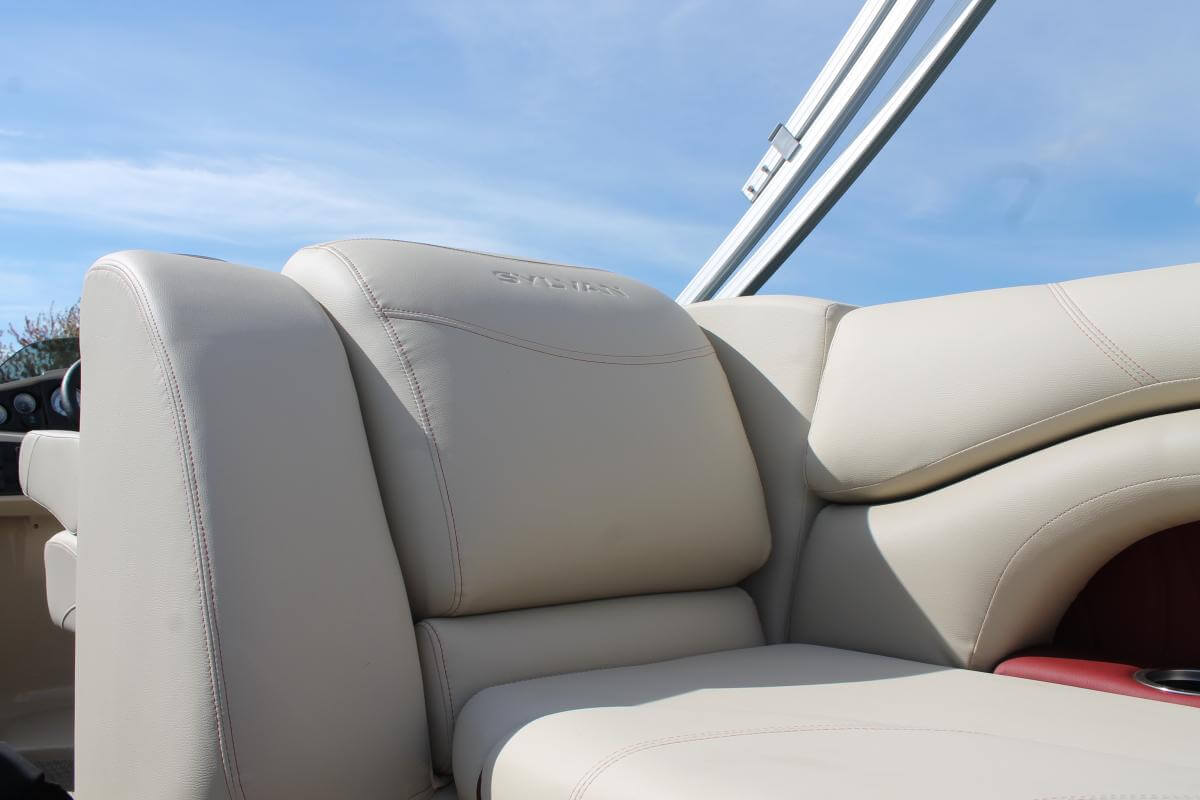 ---
Sylvan Pontoons
Blue Springs Marine is proud to represent Sylvan Pontoons.
Sylvan Pontoons and Blue Springs Marine……Your Source for the BEST VALUE pontoon and Tri-toons
Blue Springs Marine is proud to represent Sylvan pontoons and tritoons. We are offering the Sylvan Mirage, Signature, and Mandelay pontoons and tritoons. Sylvan pontoons is part of the Starcraft family of boats and pontoons established back in 1940. They pride themselves in offering a full 6 year bow to stern warranty on every pontoon they manufacturer. Their mission is to provide the best boating value for your family on the water today. Blue Springs Marine along with Sylvan pontoons invites you to stop in and take a look at the new Sylvan models today…. And see the best value on the water TODAY!
Blue Springs Marine is genuinely excited to now offer Sylvan Pontoon Boats for our ever-expanding customer base and retail market in the Kansas City metro area. As boat prices continue to rise, and styling for many brands becoming boxy and stagnant, Sylvan Pontoon Boats are a refreshing breath of nautical fresh air. The Mirage series offers beautiful 8'-0" and 8'-6" wide value-oriented models with flowing design lines to meet budget-conscious buyer's needs, while their Signature Series offers luxury-level models at attractive price points. The top-of-the-line Mandalay Series offers high-class and high-style with design aesthetics and standard features that rivals just can't match for the price.
If you're in the market for a new pontoon visit our pontoon comparison page. We have taken the top selling brands in Kansas City and compared them to our Sylvan 820CR.