How To Dewinterize A Boat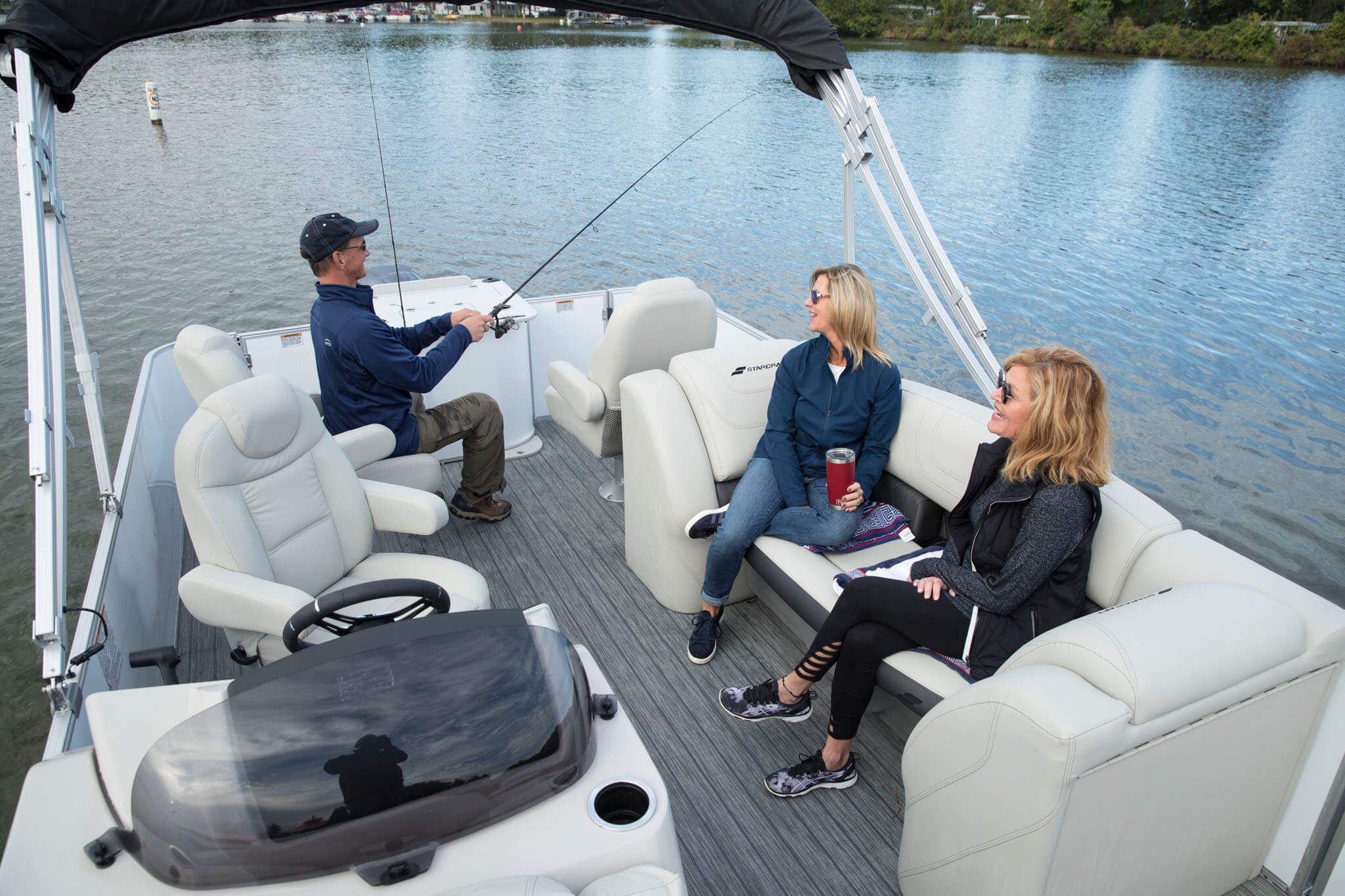 Spring is here and the days of fishing, watersports and family cruises are ahead of us! It's time to pull your boat out of storage and dewinterize your boat for spring start.
Standard maintenance for a boat takes a lot of effort, but it can prevent an unforeseen costly repair in the future! Winterizing and dewinterizing your boat is an important process to keeping your boat in good shape.
Before you begin, some cautionary advice from Blue Springs Marine is to factor in temperamental weather. Be cautious on dewinterizing your boat too early, and be mindful of regional differences. Different temperatures and different climates could alter how and when you winterize and dewinterize your boat.
Let's get started! If you winterized your boat properly, getting ready for the season is easy, but there are some crucial steps you must take care of before putting your boat back in the water.
Boat Dewinterization Checklist
Clean her up! Remove the boat cover and first check for any critter hibernation such as rodents or birds who unfortunately can every so often find the smallest gaps in your canvas to sneak their way in. Fortunately, with using a boat cover this is rarely a reality boaters have to face.
While you are cleaning your boat, complete a thorough inspection. Give your boat a good look over for cracks or gouges in the hull, tears in the upholstery and dents or damage to the engine or propeller. Be sure to also check out your electronics onboard and make sure they are working such as your navigation lights.
Checking the engine also includes an oil change. You will want to change your oil and fill it to the appropriate level. If you didn't replace the oil filter or gear lube in the fall, you will want to do that too. You may also consider an oil additive to prevent corrosion.
Same goes for belts. If any of your belts feel loose with pressure applied or if you are seeing black soot around the pulley, it is time to replace.
If you flushed out the antifreeze from your cooling system while winterizing your boat, you are set to refill. If you skipped this step in the fall, you will need to drain and flush out the cooling system before refilling.
Here's one that is often overlooked - the water pump! This piece of rubber forces water from the lake up to your boat to keep your engine cooled down. Often people have the misunderstanding that if they don't use their boat a lot, they don't need to replace it. That's a myth! The less you use it, the worse it gets. Manufacturers advise replacing your water pump every 2 years, but Blue Springs marine can typically advise every 3 years.
And not so commonly overlooked is charging your battery! For some boaters, when they set out to get their boat ready for spring, making sure their battery is charged is the only item on their checklist. Although it can't get much worse than setting out on your first cruise of the season to discover the battery is dead, we have now learned there are several other items you must check off your list for spring start as well!
Wishing the only item you have on your spring checklist was to load the trailer and head for the lake?
Next winter take your boat to a dealership to be winterized! Not only will your boat be properly prepared for the cold weather, but some dealerships will have your boat ready to go for spring boating - Blue Springs Marine does!
Blue Springs Marine offers the Kansas City area the best service and price on winterization, storage and detailing to make sure your boat is prepared for the winter, and even more so, ready for the next boating season! For more information on our different winterization services priced by your exact horsepower jump on over to our Boat Winterization & Storage in Kansas City. Don't be kicking yourself in the spring - get your boat prepared for the winter with Blue Springs Marine and we will have it ready to go!
We hope you've found our guide to prepping your boat for spring start helpful, and as always feel free to contact our friendly marine professionals at Blue Springs Marine for any of your boating needs! Give us a call at (816) 229-3366 today.