Pontoon Boats For Sale in Kansas City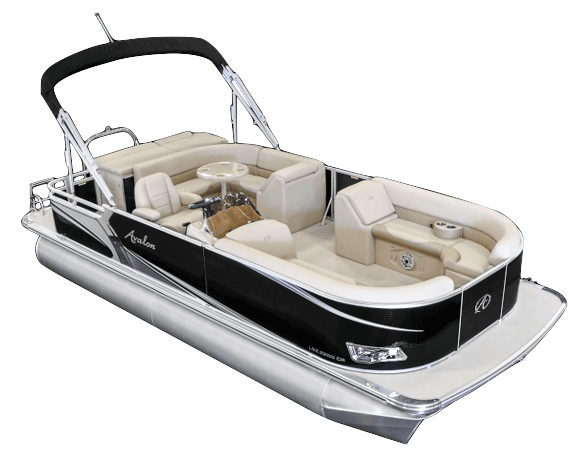 Looking to get out on the water in a new or used pontoon? Then check out Blue Springs Marine pontoon inventory for sale in the Kansas City area. Our inventory is stocked with pontoon models from industry-leading manufacturers.
Pontoon boats offer smooth rides and elegant finishes, they are the perfect boat for all boating adventures. Easily fish, ski or just enjoy in the water with your family in a pontoon today!
Make a new or used pontoon your next recreational investment. We are your pontoon boat dealer in the KC area. Our expert staff members are excited to help you find the perfect pontoon. Contact us today!
Shop Pontoon Brands
Avalon
Sylvan

Catalina Funship is a great midsized double-decker pontoon boat for cruising and sliding. Climb up and enjoy the open floor plan of the upper deck that can be equipped to your liking. Then whisk down the full function waterslide! The Catali...
Stock #:
B20-10
Status:
SOLD
Location:
Blue Springs Marine