A Century of Experience
With over a hundred years of experience, you can trust Starcraft when it comes to Deckboats. They are a company that believes in family value and, in turn, excellent quality.
Variety

With many different options we can find something for anyone. The Star Step IO, Starstep OB, MDX IO, MDX OB, Limited IO, Limited OB, Coastal OB, and many more allow us to find what is right for you.
Build/Values/Design

With an unbeatable warranty, awesome designs, and excellent quality you cannot go wrong with Starcraft. They offer some of the best marine products on the market when it comes to deck boats.
SHOP STARCRAFT INVENTORY »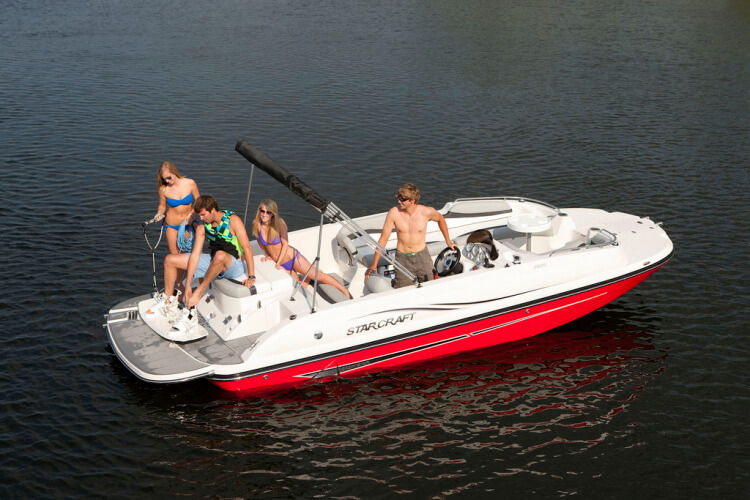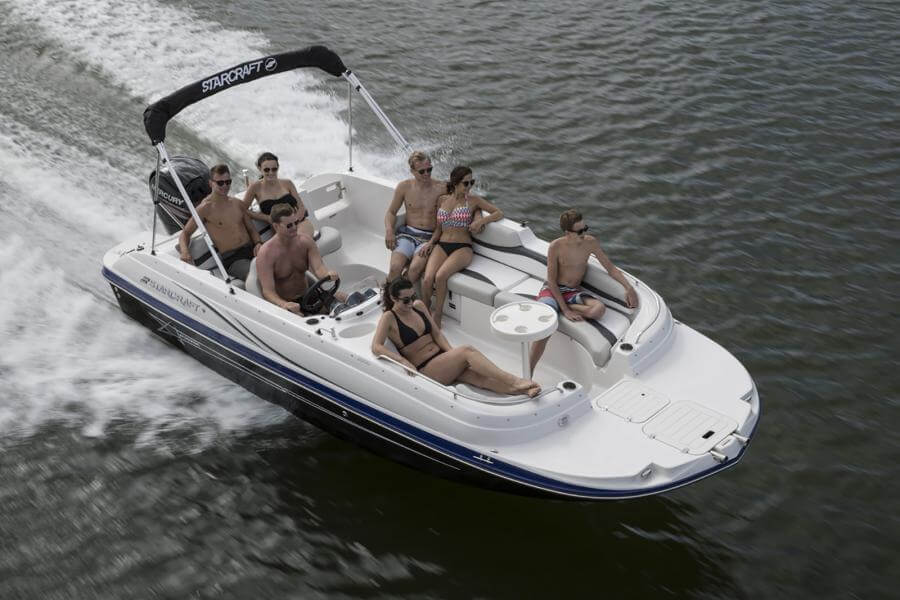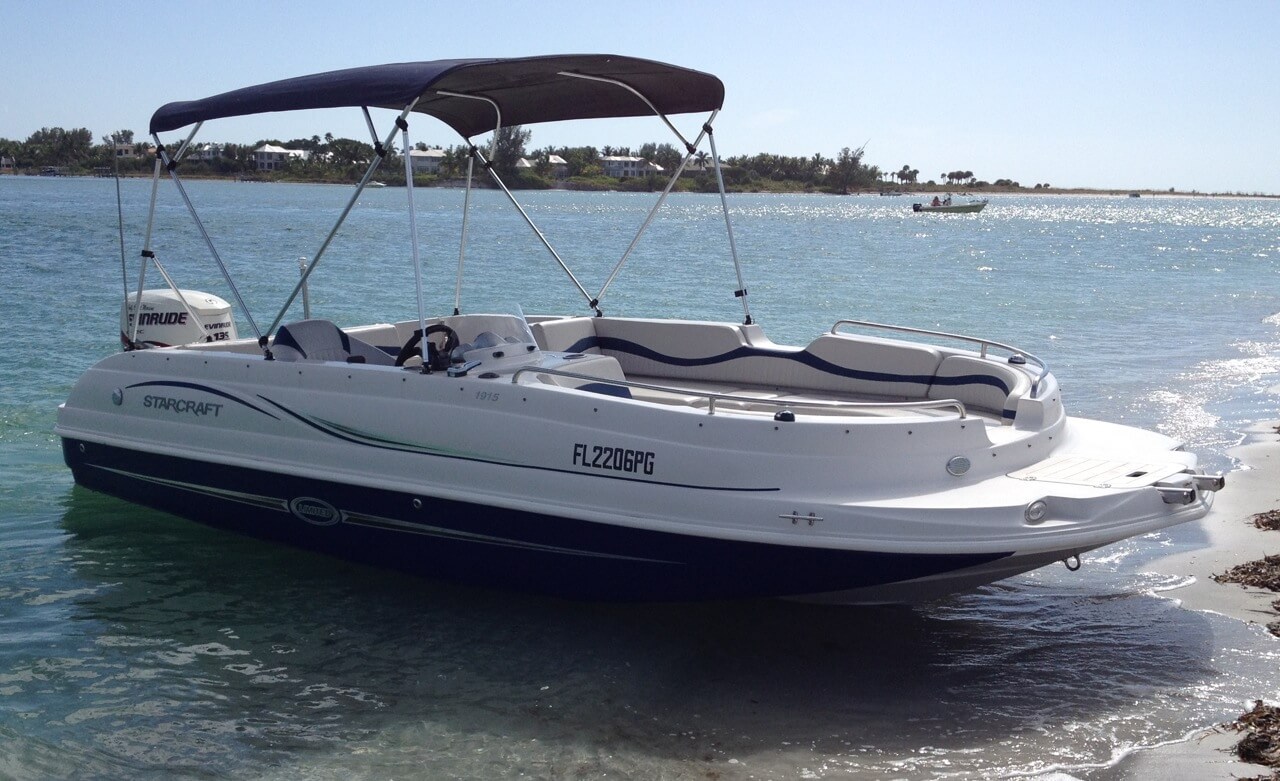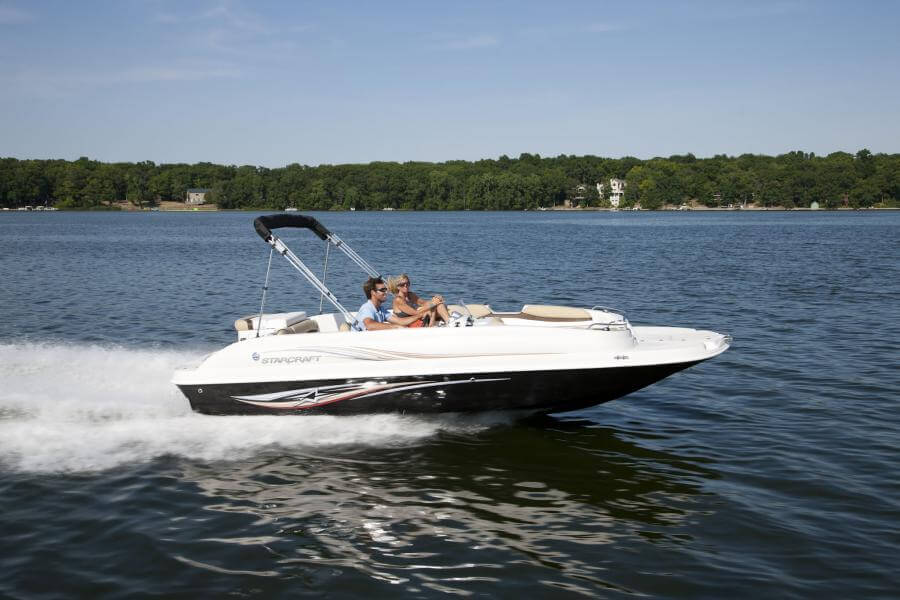 ---
Your Source for the BEST Value in Deckboats!
Blue Springs Marine is proud to represent Starcraft Deckboats. Whether you love cruising, skiing, wakeboarding, or dropping anchor and enjoying the day, Starcraft has the right deckboat for you. Our exclusive contours are specifically designed to provide handling, and smoother rides to make your time on the water enjoyable. The Starcraft deckboat line offers the SCX crossover, the Limited, Starstep, and coastal models to give you a wide variety of floorplans to meet your needs. The Starcraft models are made in both I/O and outboard models to give you choices in power and engine brands to meet your needs. These deckboats have full windshield or side console models to best fit your family's needs.